New sustainable office Spaans Babcock
New sustainable office Spaans Babcock

Autumn 2013 – After a long preparation period we have finished construction of our new offices in Balk.
The new offices are built in front of our existing workshop where formerly the canteen was situated.
With this transformation Spaans Babcock will be prepared for the future.
Our artist impression of the new office (above) shows the design with a high degree of sustainablility in mind.
Sustainable red Cedar on the outside, and a high efficient heating and cooling system, based on Two Air / Water heat pumps. This will take care of our environment internally as well as externally.
The end result is even better than the design: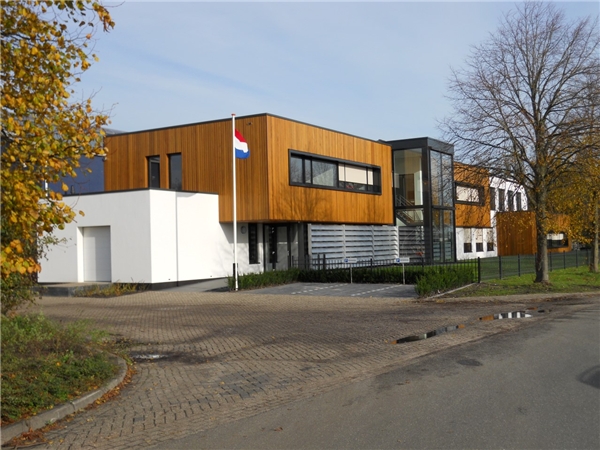 Below you can follow the construction process from the beginning to the end.
Original situation: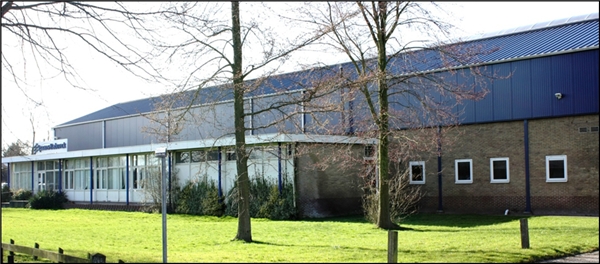 Demolition
October  2012 – Demolition of the old canteen and former offices started in order to make space for the new offices.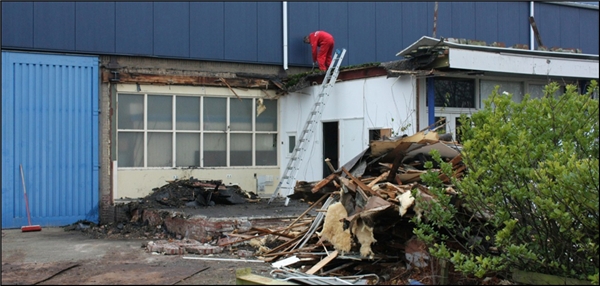 Start building
December 2012 – Construction can go ahead. The site is now prepared for the start of the new building.

December 2012 – Piling has been done. Hopefully Jack Frost will cooperate,
so we can move along in full speed in the new year.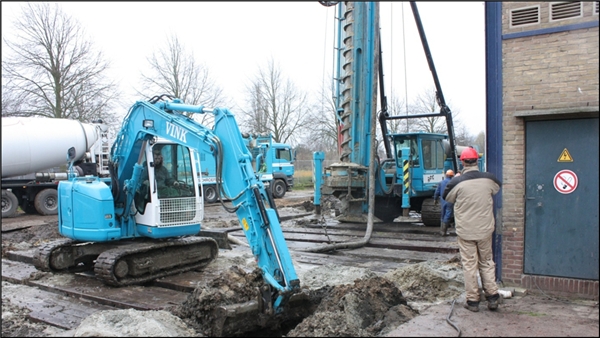 January 2013 – The foundation is laid. Concrete is poured in the prepared housing.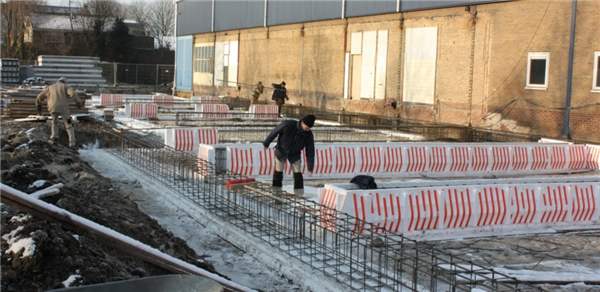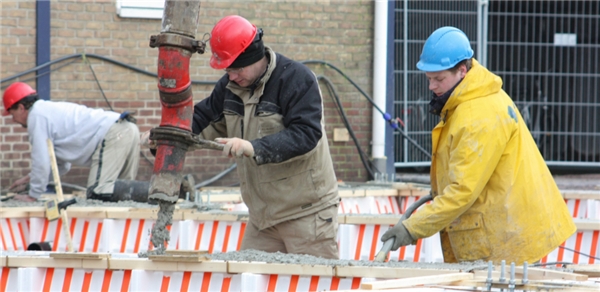 11th February 2013 – steel construction ground floor is build.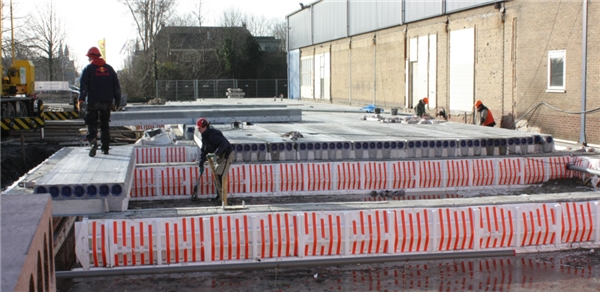 11th February 2013 – steel construction ground floor is build.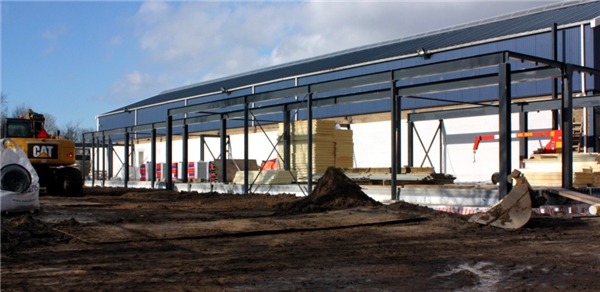 27th February 2013 – ground plates of the first floor are placed.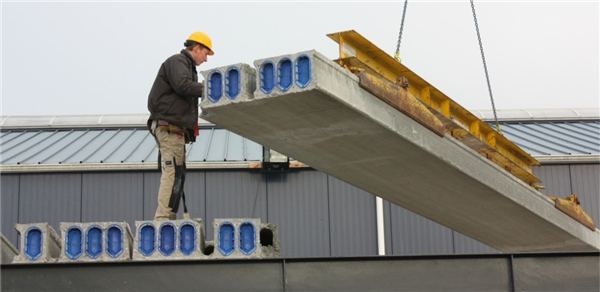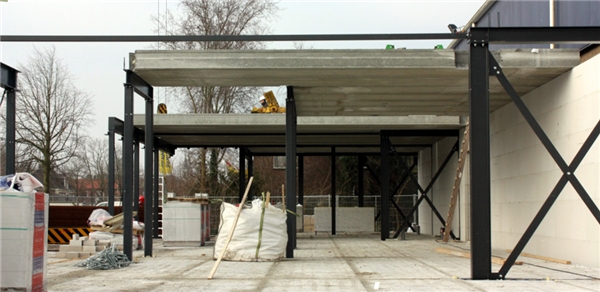 The structure of the building is increasingly clear. The steel construction of the first floor is placed.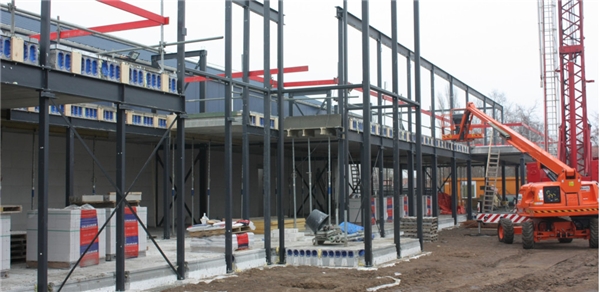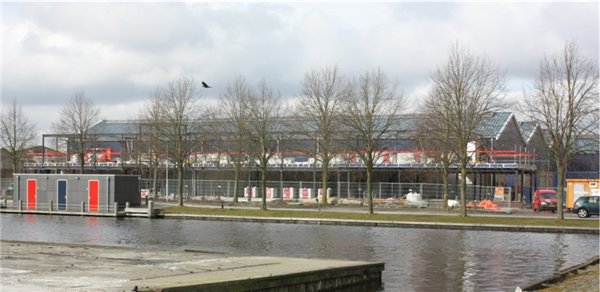 The roof plates are positioned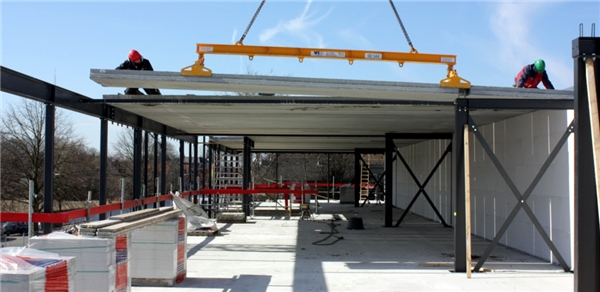 The scaffolds are built around the building and the first outside walls are cemented.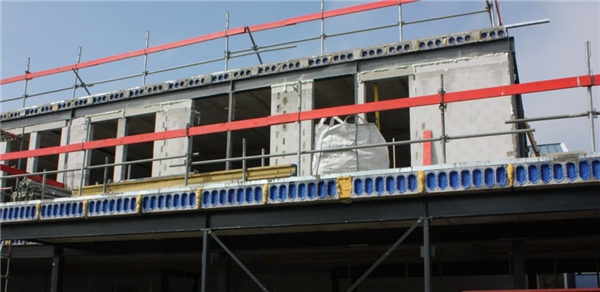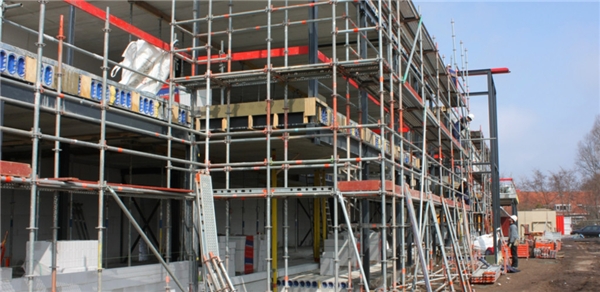 April 2013 – A great part of the building is finished with sustainable Red Cedar wood panels.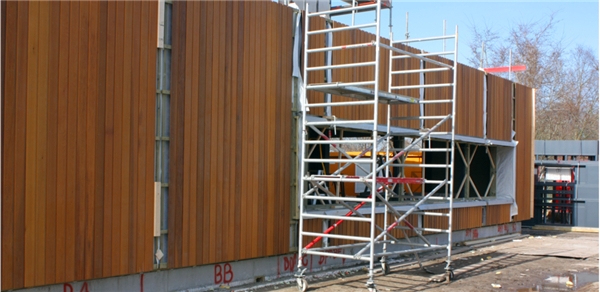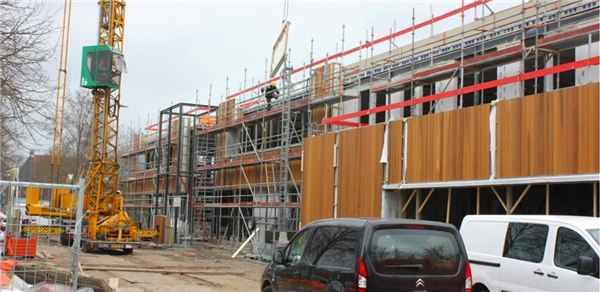 May 2013 – All rainwater is seperated from the sewerage and direct discharged into the surface water.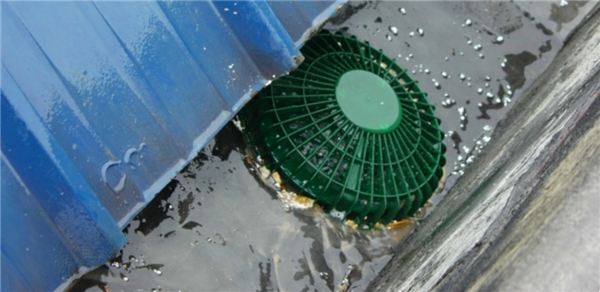 The roof is highly isolated prior to the finishing roof covering is installed.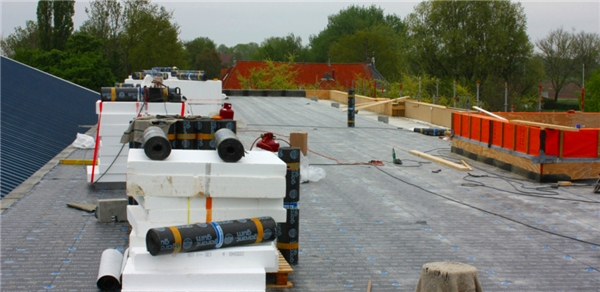 June 2013 – Overall floor heating, in combination with very well isolated walls and roof, assures pleasant and environment friendly climat control.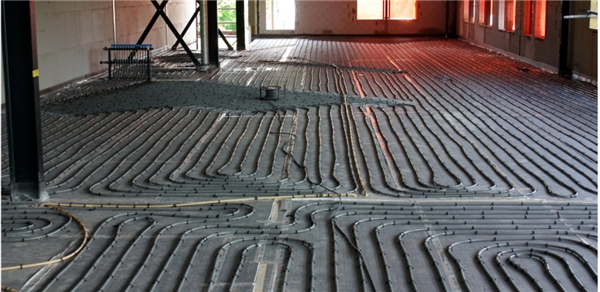 The structure inside is more and more visible.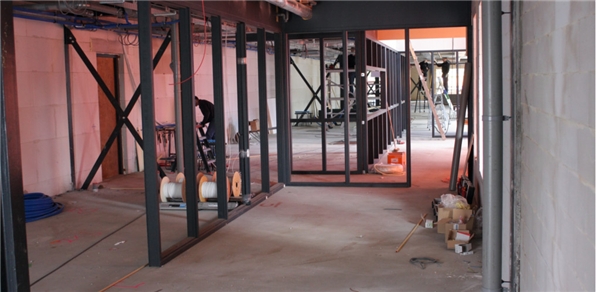 The exterior walls  are completely plastered.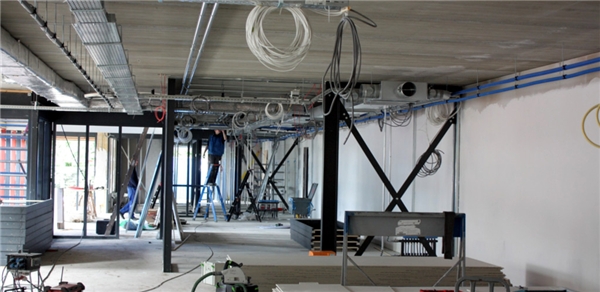 July 2013 – The building is closed. All windows and doors are installed.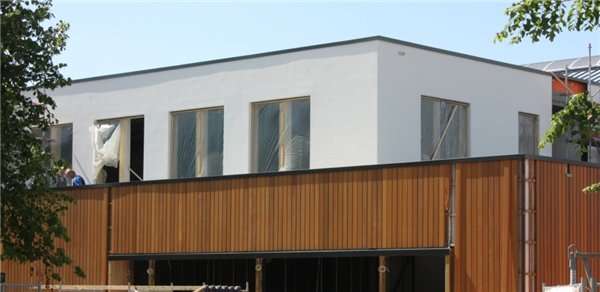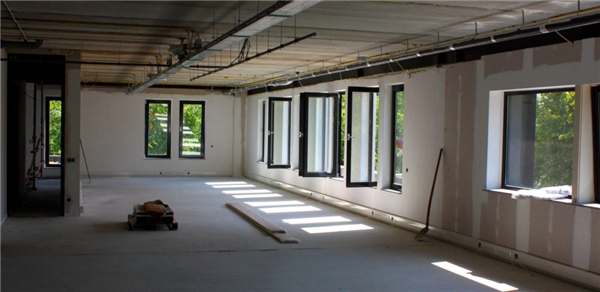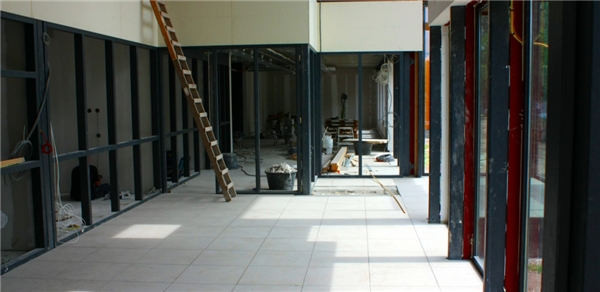 \
August 2013 – Blinds are installed.